SERVICES


ONE WAY
ONE WAY ISP
TWO WAY SMALL ISP

TWO WAY AFRICA
Case study - Two Way Africa Satellite internet
This case study was performed on an Internet and VoIP Provider from Madagascar.




Before connecting to the TWO WAY Africa Service: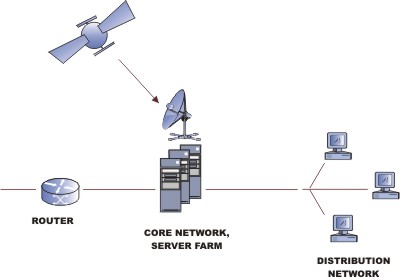 Before switching to TWO WAY AFRICA
Hybrid Internet Connection: terrestrial line and one way satellite.
Flows: : the terrestrial line is mainly used for the VoIP service and all the rest of the traffic except browsing and download. Not being possible to increase the capacity of the terrestrial line, the necessary bandwidth was achieved by supplementing the terrestrial line with a ONE WAY Service.
The need of finding another solution has risen because of the increasing bandwidth demand.




After connecting to the TWO WAY Africa Service: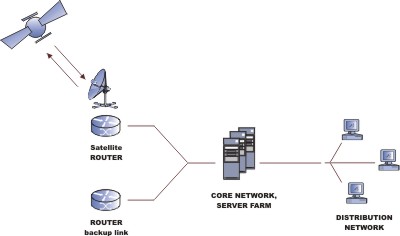 After switching to TWO WAY AFRICA
The provider had provider aggregate type IP addresses which would not allow their routing through BizarNet.

Meanwhile, the distribution network covered a rather large geographical area and after a short analysis we have decided that at least 2 weeks are required to make all the settings work perfectly. But the provider's customers would have been very displeased if their Internet connection was down for 2 weeks.

We decided, having all these limitations in mind, to install a NAT server between the network and the new Internet connection, after connecting the old network to our service, so that after succesfully modifying the IP addresses to delete the NAT settings.

The service for the customers was down only for 10 minutes.

Once the switching to the TWO WAY Africa Service was accomplished, the VoIP, browsing and download flows were united, making them easier to control. The equipment that allowed 100 % management over the bandwidth based on the application was purchased from the Packet Shaper company, and it allows both IP bandwidth management and port bandwidth management



Technical details
On-line documentation
Prices
Equipment
Coverage




ONE WAY
ONE WAY ISP
TWO WAY SMALL ISP

TWO WAY AFRICA

Other services: